Rappers are now considering the need to venture into the business of operating a record label. Runningone's recording company is now seen as the way of cutting down on costs and maximizing profits. Below are some of the famous record labels owned by rappers;
Maybach Music Group-Rick Ross
Maybach Music Group was founded by Rick Ross, a renowned American rapper.The Atlantic Records currently distribute the company's labelsfollowing the contract expiration with Warner Bros.Maybachhas so far released 3 albums and 17 solos with an additional five Gold albums. The company currently features artists including Rick Ross, Meek Mill, Omarion, French Montana, Wale, Tracy T, Stalley, Tripple C's, Teedra Moses, Pill, Rockie Fresh, and Fat Trel. Some of the debut albums featured on Billboard 200 include;"God Forgives,""Mastermind,""Deeper Than Rap," and "I Don't" by Rick Ross and "About Nothing" and "The Gifted by Wale." Also featured is Meek Mill's "Dreams Worth More Than Money."
Cash Money (YMCNB)- Lil Wayne and Birdman
Cash Money is owned by Birdman and Slim. The labelhas gradually grown to be one of the most successful labels in the world. Cash Money's success dates back to the signing of the hip hop artists Lil Wayne, B.G., and Turk in the 1990s.The label also saw a significant boost between the years 2001 and 2003 following the sale of 7 million albums. Cash Money is currently experiencing challenges with some controversies emerging between Lil Wayne and Birdman. The two are said to be in disagreement over the release of the album, "The Carter." Furthermore, Lil Wayne has beenportraying an image of dissatisfaction with the record label claiming they are violating their agreement. Cash Money also features top-rappers Drake and Nicki Minaj.
O.O.D Music – Kanye West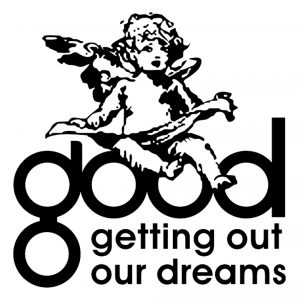 "Getting Out Our Dreams" was founded in the year 2004 by Kanye West and features proficient artists such as Kanye West, John Legend, MosDef, Big Sean, Tyga, Taylor, Desiigner, Pusha, and Migos among others. GOOD has managed to supply 10 gold albums certified by the RIAA.Kanye West's dreamscame to light when he first released his debut album. By then, the label featured artists such as John Legend, The College Dropout, and Common. Get Lifted by John Legend was the first album to be released and successfully managed to secure three wins in 2006 at Granny Awards.
October's Very Own – Drake
OVO exists as Canadian label founded in the year 2012 by Drake, Noah "40" Shebib, and Oliver El-Khatib. The label is a branch of Warner Bros Records and features various actors including Majid Jordan, Roy Woods, Drake, and Roy Woods among others. Some of the producers working with OVO include; T-Minus, Future the Prince, Boi-1da, Mike Zombie, and Nineteen85. OVO label promotes its music by hosting activities such as the OVO Fest, OVO Clothing, and OVO Sound Radio.
Grand Hustle -T.I
Grand Hustle label was founded in 2003 and owned by T.I and features remarkable artists such as Young Dro, Iggy Azaela, and Travi and Scott. The label is currently an Independent label and has so far released about 26 albums with 10 characterized as gold. The producers working with this label include; Mars, DJ Toomp, Lil' C, Nard and B, andKhao among others.