Operating an independent record label is one of the challenging tasks that require professionalism. As the name implies, you will have to perform all the duties by yourself without the intervention of other parties. It, therefore, relies entirely on experience. Below are some of the best independent labels in the world;
One little Indian
One little Indian originated from Punk Rock Company in 1985 and operates as an independent label. The company is managed by Derek Birkett and features current artists such as Fufanu, Wild Palms, Jesse Malin, God Damn, Olga Bell, and Samaris among others.
Wichita
Wichita is a product of the partnership between Dick Green and Mark Brown. It exists independently and features various artists including The Cribs, Bright Eyes, Best Coast, and Bloc Party among others.
Matador
MatadorRecords is a well-established independent label featuring artists including Savages, Interpol, Lucy Dacus, Steve Gunn, Darkside, Pavement, Fucked Up, and Iceage among others.
4AD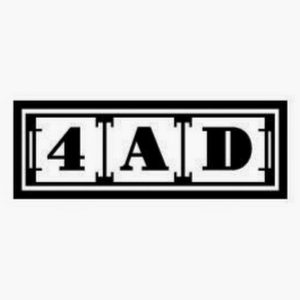 4AD was founded by Ivo Watts-Russell in the year 1980. It is an independent label currently featuring artists such as Ariel Pink, Daughter, The Lemon Twigs, Purity Ring, Scott Walker, The National, Future Islands, and Beirut among others.
Dirty Hit
Dirty Hit was founded by Jamie Oborne, UgoEhiogu, and Brian Smith in the year 2009. Despite the label's record distribution done by the Universal Music, it still operates as an independent label. Some of the artists currently working with the company include;Wolf Alice, Benjamin Francis, Ben Khan, Pale Waves, Marika Hackman, and Fossil Collective among others.
DFA
DFA was launched by Mo' Wax in the year 2001 and features Tim Goldsworthy who is the co-founder, James Murphy who serves as a musician, and Jonathan Galkin who serves as the manager. The label is an independent entity.
Hyperdub
Hyperdubwas founded in the year 2004 by Steve Goodman. The company features artists including DJ Rashad, JessyLanza, Laurel Halo, and Kode 9.
Hotflush Recordings
Hotflush Recordings was founded by Paul Rose. Some of the musicians that have worked with the label include; Mount Kimbie, Joy Orbison, Boxcutter, Scuba, and Vaccine among others.
Gringo
Gringo Records is a Nottingham-based independent label launched in the year 1996. The company specializes in rock music.
Numbers
Numbers was founded as an independent label following the merger of Stuff, Wireblock, and Dress 2 Sweat. The company is currently managed by Bobby Clever, Jackmaster, and Richard Carter, Neil Morton, Calum Morton, and Adam Rodgers. Numbers features digital download and vinyl formats. Also, the company has produced various acts such as Jessie Ware, Rustie, and Jamie XX.
LuckyMe
LuckyMe is a label based in the UK and features hip-hop, underground dance, electronic, and pop. The record exists as an independent label and famous for visual arts and collaborations.
Young Turks
"Young Turks"was founded by Caius Pawsonin the year 2006 and exists as an independent label. The label features rosters including FKA twigs, Koreless, Sampha, The xx, Jamie xx, and SBTRKT. Not only does Young Turks release records but also host shows and throw parties.
K Records
K Records is based in Olympia, Washington and exists as an independent label. It was set up in the year 1982 by Calvin Johnson with some of the pioneer artists being Built to Spill,Modest Mouse, and Beck.