Record labels serve as a way of making talented artists reachable to the community. As an artist, getting to work with a more famous and established label has tons of benefits. Below are some of the labels which have left a mark in our generation;
Transgressive
Transgressive is a London based independent label founded in 2004 by Toby L and Tim Dellow. The company has managed to release over 100 labels. Transgressive has released records such as First City, Foals, Hippo Campus, Blaenavon, and Johnny Flynn among others.
Mute
This company was founded by Miller Daniel in the year 1978 and serves as a British label featuring many famous musical arts including the Fad Gadget, Depeche Mode, Wire, Yazoo, Inspiral Carpets, and Erasure among others.
Postcard
The Postcard is a Scottish label founded in the year 1979 by Alan Horne to release the works of Josef K and Orange Juice. The label rose to fame following the release of C81 and C86. Postcard featured bands such as The Go-Betweens and Aztec Camera.
SST
Also known as Solid State Tuners, SST Records exists as an independent American label founded by Greg Ginn. SST was formed in 1966. Greg was aged 12 by then and the company majored on the sale of electronics. SST helped to lead the system of America's underground bands forming the Indie-rock pre-Nirvana scene.
Warp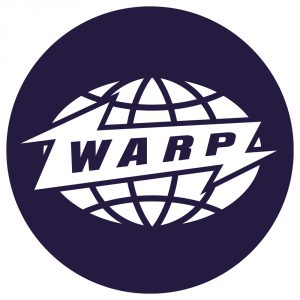 Warp is a famous independent English record label based in London. It was founded by Rob Mitchell, Steve Beckett, and Robert Gordon. It featured famous artists such as The Black Dog, Aphex Twin, Autechre, and Boards of Canada.
One Little Indian
One Little Indian operates as an Independent London-based record label that originated from Spiderleg Records. It was founded in 1985 and managed by Derek Birkett. The current artist here include; Jesse Malin, God Damn, Wild Palms, and Fufanu among others.
Wall of Sound
Wall of Sound exists as a London-based Independent record label founded in 1994 by Mark Jones. The company releases a myriad of music genres. The artists currently working here include; Aeroplane, The Human League, Lisbon Kid, Scala and Kolacny Brothers among others.
Wichita
Wichita Records was set up by Dick Green and Mark Bowen in 2000 and exists as an independent label. It features famous artists including Meg Baird, Euros Child, Girlpool, Cheatahs, Those Dancing Days, and Gold Panda among others.
Virgin
Founded in 1992 by Richard Branson, Tom Newman, Nik Powell, and Simon Draper, Virgin Records is one of the world's greatest labels fueled by famous actors such as Devo, Keith Richards, Simple Minds, Smashing Pumpkins, and the Spice Girls among others.
RCA
RCA is an American-based label managed by Sony Music Entertainment. RCA features hip-hop, blues, rock, pop, country, and jazz music.
Sub Pop
Sub Pop was set up by Bruce Pavitt in the year 1986 and rose to fame through the release of Grunge Music. It features bands including the Foals, Flight of the Conchords, Fleet Foxes, Beach House, No Age, and The Shins.
Third Man
Third Man was founded in 2001 by Jack White. The company supplies singles and albums predominantly on Vinyl record.
Silvertone
Silvertone is a Britain-based record label managed by Zomba Music. The label features acts such as Whiteout, Bowling for Soup, Gary Mounfield, Stephen Mason, and John Squire.
Parlophone
Parlophone exists as a British-German label founded by Lindstrom Carl Company in the year 1896 and features artists including Conor Maynard, David Guetta, Kraftwerk, Gabrielle Aplin, Kylie Minogue, and Coldplay among others.
Too Pure
Too Pure was founded by Paul Cox and Richard Roberts in the year 1990 and existed as an Independent label. However, Too Pure was closed in the year 2008.